Passionate about communicating science to a diversity of audiences, Rhiannon has been featured in various forms of media including videos, podcasts and news articles and radio shows. Check out some of her media coverage below.
Quirks & Quarks: Digging deep in a beluga whale's belly looking for plastic pollution
Rhiannon Moore's summer science adventure took place in a lab, elbow deep in the bellies of deceased beluga whales. It was an environment she describes as a mix between the TV shows Dexter and Breaking Bad.
Swimming in it: Microplastics abound in Sunset Beach water
Vancouver Sun article featuring lab results from sampling done at Sunset Beach, Vancouver, Canada, covering the general issue of microplastics, microfibre sources, food chain impacts and solutions.
https://vancouversun.com/news/local-news/swimming-in-it-microplastics-abound-in-sunset-beach-water
Inuit researchers are on the lookout for migrating microplastics
Unknown in origin, foreign plastic particles are making their way to remote beaches in the Arctic, spurring new collaborative monitoring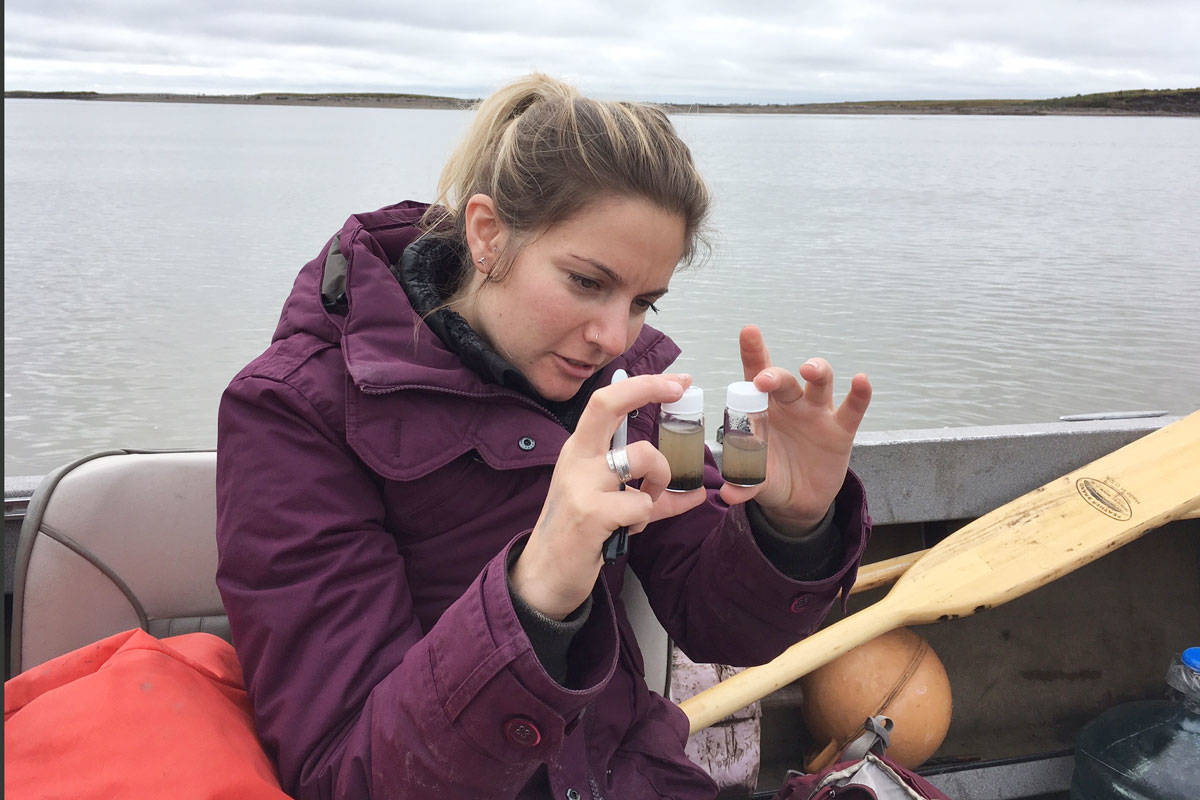 Plastics are showing up in Canada's Arctic birds
Plastic is not only ending up in the Arctic, it's also being found throughout the food chain
Researcher shares tips to reduce microplastics
Following her voyage on the Canada C3 expedition, Rhiannon shares insight into the world of microplastics research, the impacts of plastic and personal solutions to tackle the problem